IBM today announced the commercial availability of a blockchain-based electronic distributed ledger that can track and trace food supply chain data from farm to store self.
In development over the past 18 months, IBM's Food Trust ledger will allow food retailers, suppliers and growers to see supply chain data in near real time, enabling a more transparent and efficient method of determining the origin and safety of produce.
Along with announcing the availability of its Food Trust tracking network, IBM said several food retailers and suppliers have joined those piloting the blockchain technology, which is based on the Hyperledger Fabric open-standards protocol. Those retailers include Topco Associates LLC, representing 15,000 stores; retailer-owned cooperative Wakefern, representing 50 member companies and 344 stores; and other suppliers including Beefchain, Dennick Fruit Source and Smithfield.
French global superstore Carrefour also announced it will use the IBM Food Trust to strengthen its own food supply chain tracking system. With more than 12,000 locations in 33 countries, Carrefour stores will initially use the blockchain ledger to "increase consumer confidence" in a number of Carrefour-branded products, the company said. It expects to expand the use of the ledger to all Carrefour brands worldwide by 2022.
"Being a founding member of the IBM Food Trust platform is a great opportunity for Carrefour to strongly accelerate and widen the integration of blockchain technology to our products in order to provide our clients with safe and undoubted traceability," Laurent Vallée, general secretary of Carrefour, said in a statement.
An early adopter of blockchain technology, Walmart recently announced it will begin requiring its leafy green suppliers to enter their data into the IBM Food Trust. Walmart has worked with IBM to advance the business case and technology requirements for enhanced food traceability since 2016.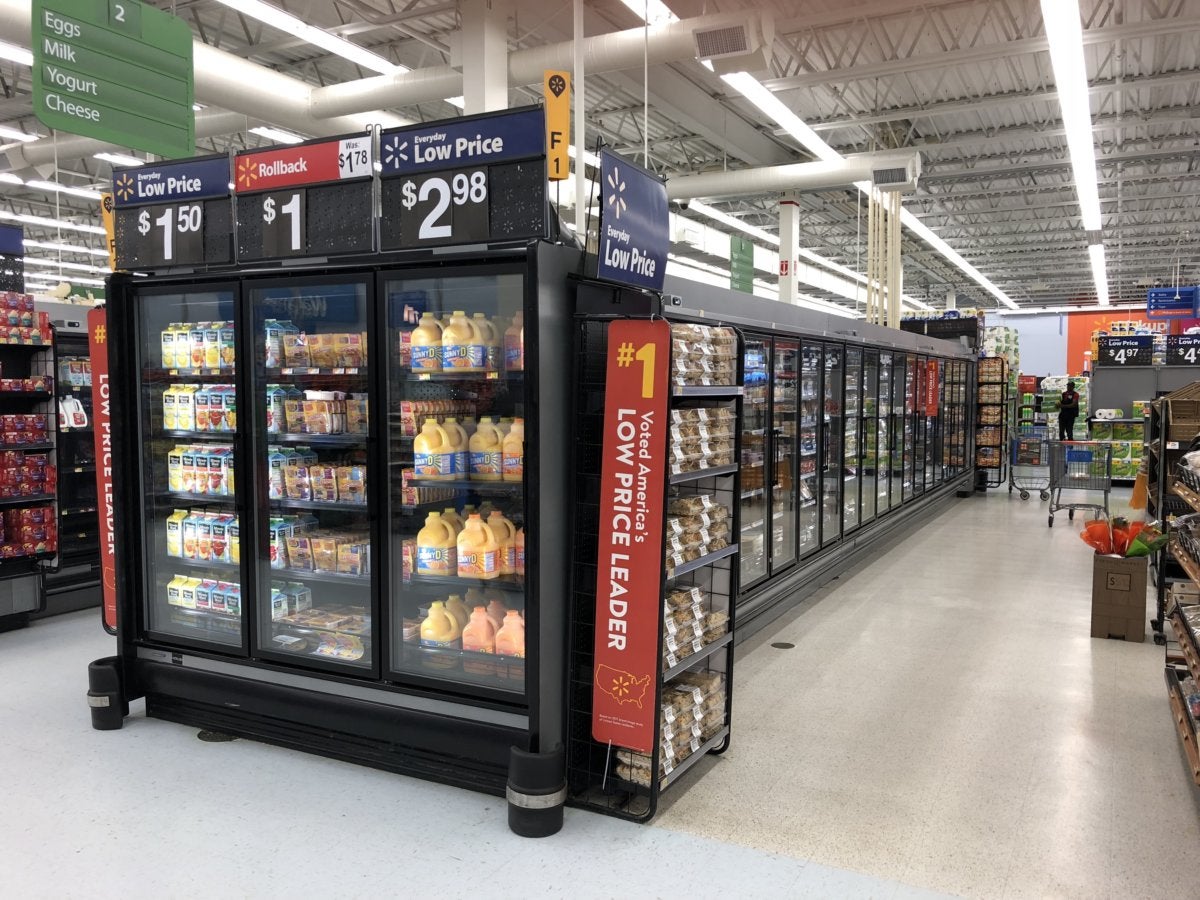 Earlier this year, Walmart completed two pilots of the distributed ledger technology using suppliers of mangoes and pork; after a proof-of-concept, the food-tracking blockchain network is now in use. As of this week, Walmart already has 25 products (or SKUs) from 10 supplier companies on the permissioned blockchain. The products range from poultry and berries to yogurt.
Walmart's pilots have shown the amount of time it takes for the company to trace a food item from store to farm was cut from seven days to just 2.2 seconds.